If you have any question or need for more information
Please call us on +33 1 46 34 20 80 
Or meet us at 90, rue Saint-Louis en l'Île – 75004 Paris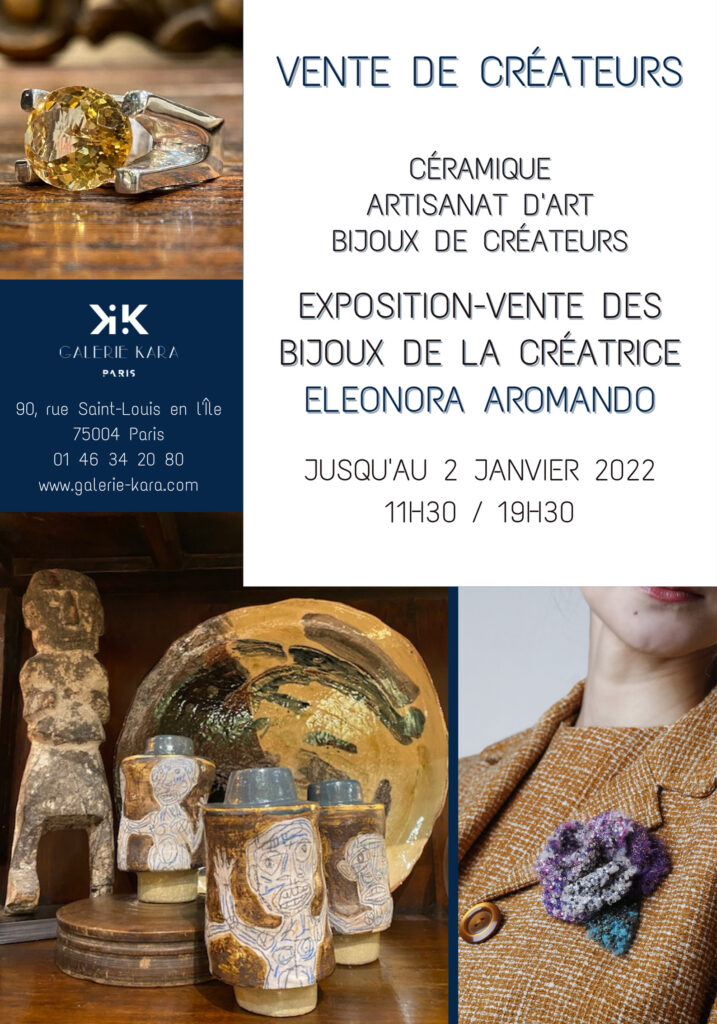 Eleonora Aromando at the gallery: contemporary jewellery.
GALERIE KARA : A NEW ARTISTIC EXPERIENCE
We present you a fine and large selection of contemporary jewelry, ceramics as well as one of a kind nepalese objects and contemporary art.
 Unique creations or small series, our collections are full of poetry and passion.
Subscribe to receive our newsletter
Address
90, rue Saint-Louis en l'Île
75004 Paris
Contemporary Jewelry
Ceramics & Unique objects
Opening Hours
Mondays on appointment
Tuesday to Sunday 11:30 AM-7.30 PM
Sundays 2-7PM