Héloïse Bariol works in the glazed clay that is traditionally used to produce everyday objects.
This technique allows, a great freedom, both in the manufactur as in the usage of the products.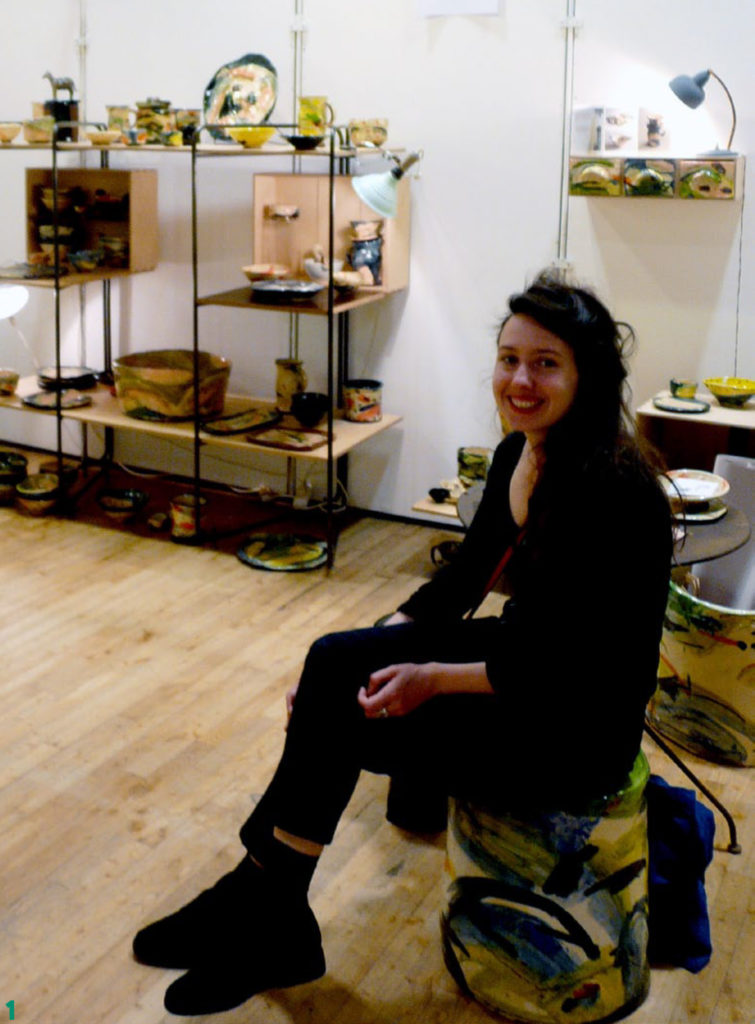 Héloïse creates dishes as unique pieces or in small series, as well as furniture and pieces for the home such as stools, umbrella stands – or shelves.
Her creations are made from turned or modelled red earthenware or decorated with a slip, containing metallic oxydes and fired in an electric oven at a temperature of 1080 °C.
HÉLOÏSE FOLLOWED THE TRAINING OF THE MAISON DE LA CERAMIQUE DE DIEULEFIT (DROME, SOUTH EAST OF FRANCE) THEN WORKED 3 YEARS IN JÉRÔME GALVIN'S WORKSHOP.
SHE IS LIVING AND WORKING IN ROUEN SINCE NOVEMBER 2014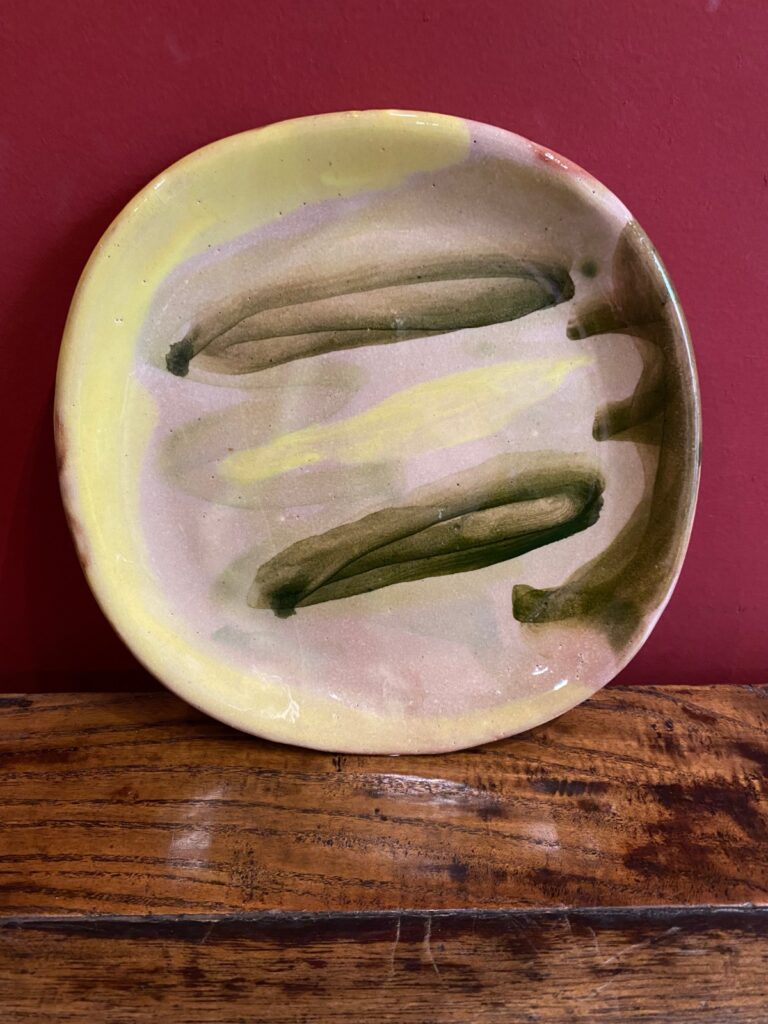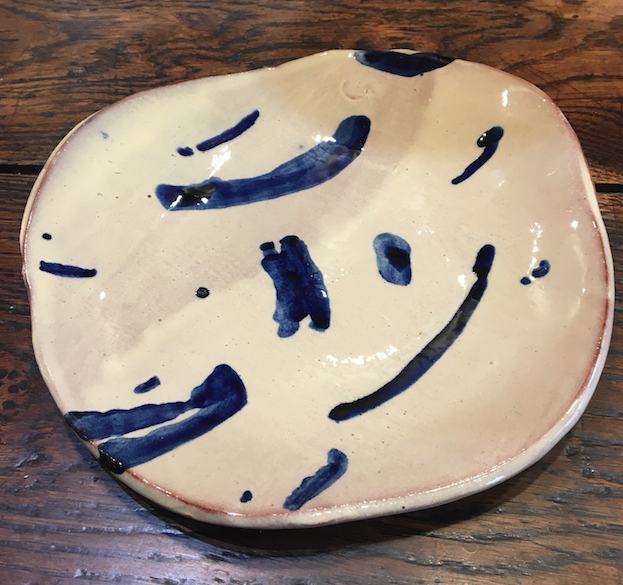 Glazed earthenware plate "Bleue" by Heloïse Bariol
Glazed earthenware plate by Héloïse Bariol
Diameter: 25cm